CANINE FLOW
Canine Flow is a new way to train your dog. All dogs are different and likewise all situations are different. This is a new way to connect with your dog.
We use meditation, spirals, hypnotherapy, Reiki and essential oils to help you and your dog connect, reduce physical tension, reduce cortisol and other stress hormones, balancing digestive systems and enhancing calm behaviour. Great for owner and dog to relax, take our stress away and find the inner peace you have been looking for.
● Groups of four in classes
● One to one in your own home.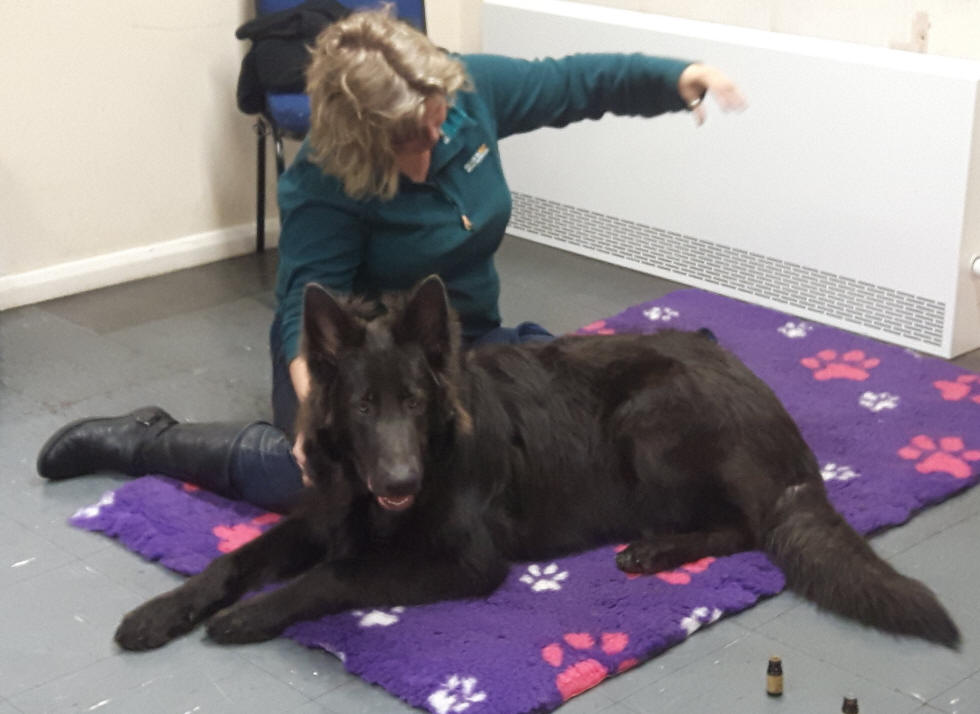 Please contact Pat White to discuss the availability of courses suitable for your dog.
Pat White - 0114 232 6557/07952 436 536